BATTISTI HOME is an innovative real estate company, the synthesis of the experience gained by the founder Daniele Battisti during his careful activity of over 10 years, carried out in the most important neighborhoods of Rome. Our customers include individuals, families, companies, institutions and we have an agreement with the Senate Circle. From our headquarters in Corso Vittorio Emanuele II n° 304-306, a stone's throw from Castel Sant'Angelo, we deal with residential and commercial properties, offering our national and international customers unique and exclusive advice.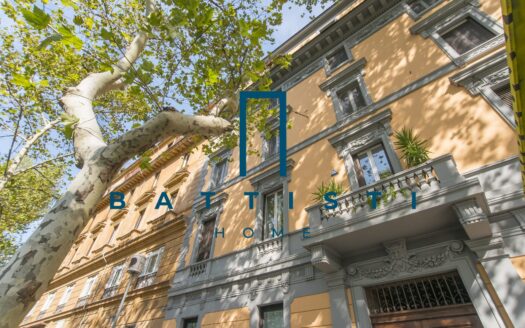 Our Team
is here to help you
Do you want to know the value of your property?
Rely on us for qualified advice, we will provide you with one of our market experts on site who will provide you with a free evaluation through market analysis tools to obtain the maximum realizable value and find the right buyer for your property .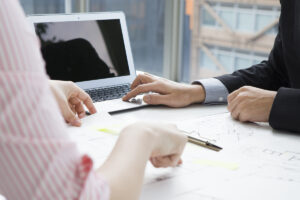 Real estate valuation is the key to the success of an excellent real estate sale. In recent years, the real estate valuations of experts in the sector who continuously sell properties of various sizes and types in the area have become decisive, as the reference parameters (among all the "OMI" real estate market observatory), have always become less punctual in an increasingly complex market with the characteristics of properties that determine considerable price differences, between properties, for example, which are part of the same building. The reference parameters take into consideration the sales of the previous semester in a macro area that presents buildings and properties with very different characteristics; only a professional real estate agent active in the area can provide you with truly reliable valuations. Incorrect valuations can compromise the achievement of the best market result, considerably expanding the sales times of properties that often have substantial management costs (Imu and condominium, etc.). Our valuations are highly professional and our sales strategies will allow you to get the best market price in the shortest possible time.
Carefree real estate management
This formula stems from the need of our customers residing abroad to have a professional reality like ours that takes care of their properties at 360 degrees. Our clients receive the rents while we take care of everything else; for the entire duration of the contract we interface with the tenants and provide a team of professionals ready to intervene in case of need. We take care of contract renewals, changes and provide the legal assistance of a prestigious law firm. As by our nature, we build our consultancy on your needs and we can find the most suitable collaboration modality for your situation. Do you want to buy a property to use it as a tourist rental? We follow you in the purchase and advise you qualified professionals who deal with the management of holiday homes.
Isabella made me enter a world I didn't know, politely, without insisting. Besides, she knew she didn't need to force. Daniele made me fall in love with him, with his enthusiasm and his undoubted professionalism, always the right word, never out of place, with attention and constant comfort, out of the ordinary. Chiara meanwhile straightened the course, from behind the scenes, almost without making herself heard, but there was and was the fundamental glue and then Leo, who placed the champion's shot, almost as if he could do nothing but this: get to the goal. The Battisti Home, a reality made up of people, beautiful people who, in a world of improvisation, know how to do their job by putting dedication and passion into it. Unbelievable, but surprisingly true. Well done guys!!! Thank you with all my heart!!!